Antler Handles, Pulls and Knobs by Antler Artisans
Deer, Elk and Moose naturally Shed their antlers each year, and are a Renewable Resource. They are not only Uniquely Beautiful, they're Inherently Strong. Antler Artisans only uses Shed Antlers, No animals are ever harmed... just Admired!
For over 18 yrs, Antler Artisans has been a Leader in the Design and Engineering of Antler Handles, Pulls and Knobs... the Testing Grounds, with time Proven Quality and Reliability. Many of our Designs are Originals and found nowhere else. Our Customers Satisfaction is Guaranteed!
Our Finest Antler Products
---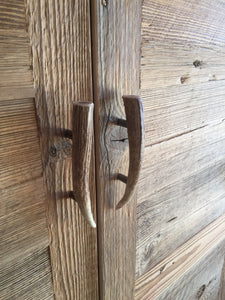 Enjoy the beauty and feel of nature's splendors... in your home